Setting Sail with New Jersey Reentry Corporation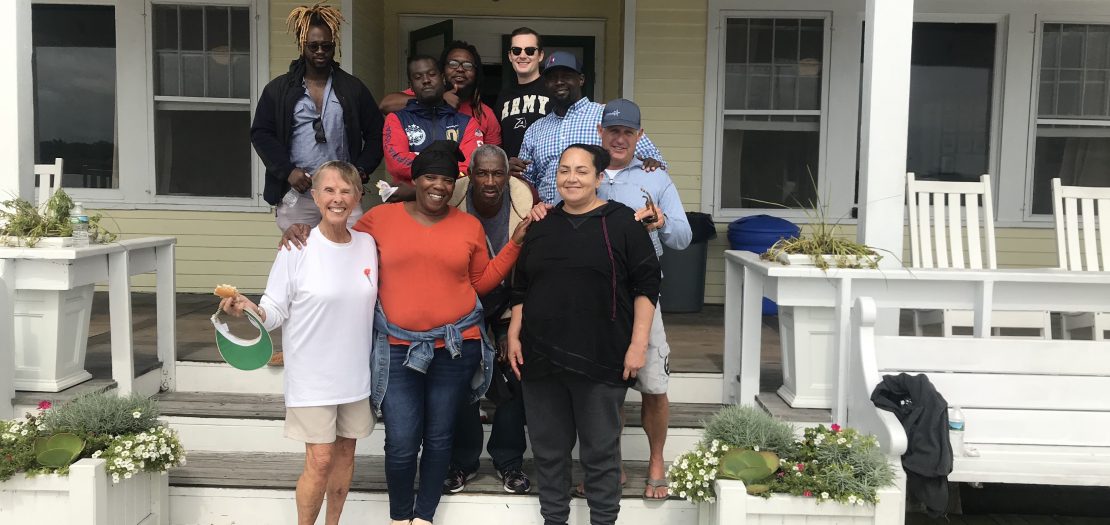 On a cloudy but warm day in late September, some of our New Jersey Reentry Corporation (NJRC) clients traveled to Barnegat Bay for a sailing trip. Shelden and Russ, our friends and the organizers of this trip, shared their own recovery stories with these clients, opening up about how they found new peace and emotional sobriety. Clients learned to develop a "we" mentality of recovery to help them build a purposeful life and make authentic relationships with friends and family.
Clients became knowledgeable in how a sailboat works and the beauty and peace a trip through the bay can provide. From there, Shelden and Russ helped them connect the dots between sailing and cultivating hope for sustainable changes to how they live. The hope is that one day these clients can pass on their recovery experiences to the next generation.
We generously thank Shelden and Russ for opening their hearts to these clients and know that their fortitude left a lasting impression on all those involved.