Charmaine La Fortune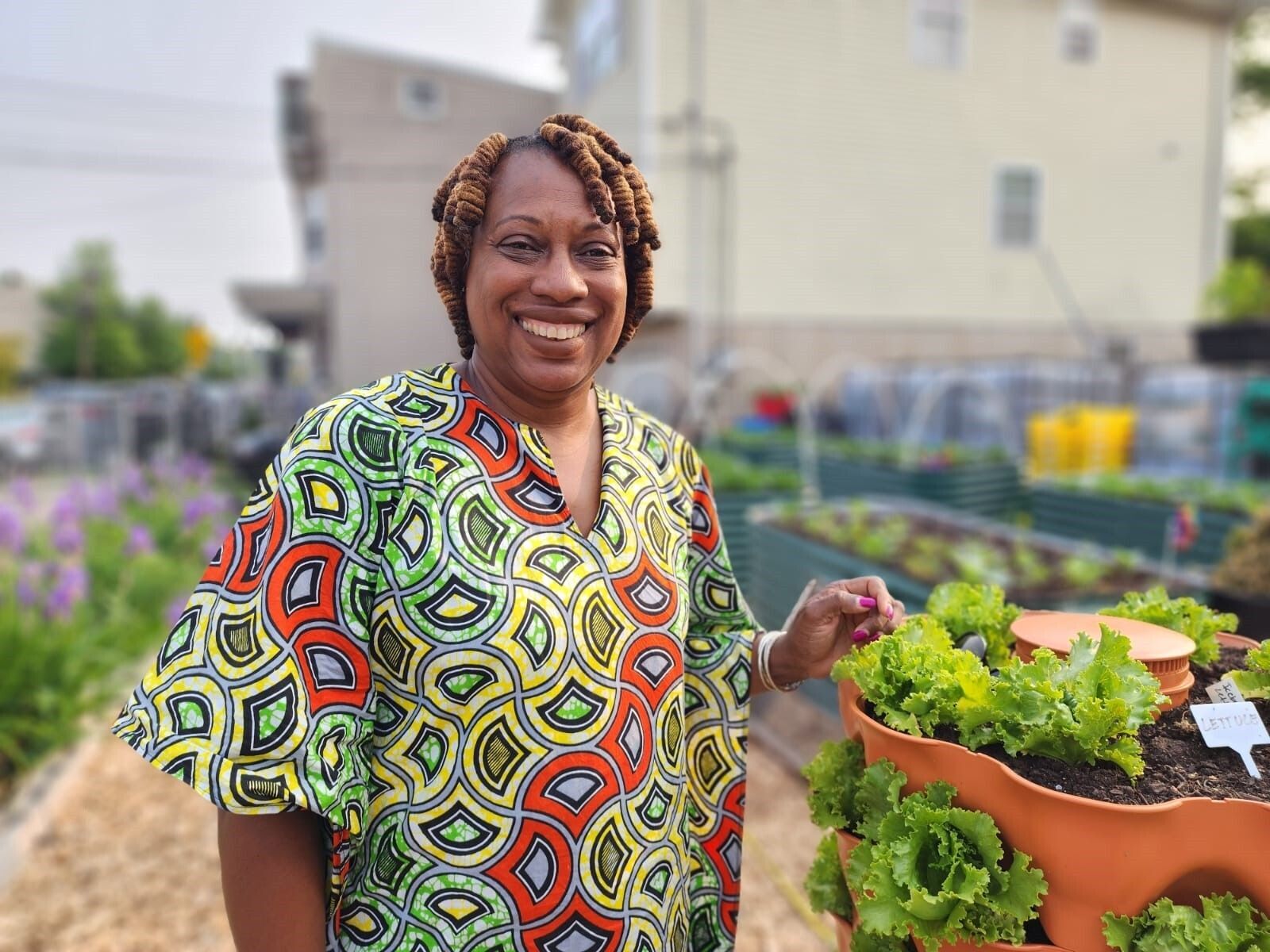 Nelson Mandela Freedom Award
Greater Newark Conservancy presents The Nelson Mandela Freedom Award to individuals who embody a profound human spirit that helps nourish, educate, and connect our community.
This year, we are honored to present the Nelson Mandela Freedom Award to Charmaine La Fortune, Founder and Director of the Giving One Tenth Community Garden, an individual who truly exemplifies these ideals. As a devoted member of a vibrant coalition of growers and art makers in Newark, Charmaine's passion is centered around creating awareness of sustainable and equitable food systems and promoting healthy planting activities among residents of the South Ward.
Charmaine's vision of creating the Giving One Tenth Community Garden materialized 16 years ago when she moved to the City of Newark. In her first ten years living in the city, she cultivated most of her summer vegetables in her own backyard. A sense of joy in gardening was instilled in Charmaine as a child growing up in Trinidad, leading her to proudly consider herself a fourth-generation farmer. With the ingrained sense of community from her Caribbean heritage, she felt that by having a larger space to grow more food and provide programming, she could contribute more to her community and neighbors. The invaluable knowledge Charmaine acquired from working with her grandparents on their farms in Trinidad, coupled with the cultural values passed down to her, have shaped her into the person she is today.
The Garden's mission is to provide neighbors within our community access to fresh, local, in-season organically grown food, and to improve the health of individuals within our community by educating and building collaborative partnerships. The Giving One Tenth (1/10th) concept was conceived around the belief that even small contributions can yield ten-fold blessings, a principle that has proven to be true time and time again!