Shelden Pisani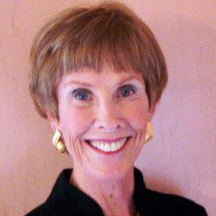 The Shipley Family Award for Philanthropic Endeavors
The Shipley Family Award for Philanthropic Endeavors celebrates the extraordinary generosity of Judy and Walter Shipley. This award aims to recognize and encourage other individuals who have generously supported the Greater Newark Conservancy's programming and the ongoing development of its Urban Environmental Center.
This year, we are delighted to present the Shipley Family Award for Philanthropic Endeavors to long-time Board member, Shelden Pisani. Shelden joined Greater Newark Conservancy's Board in July 2007 and has been an active participant on the Governance and Development committees. Having lived in Essex County for 33 years, she and her husband moved to Bay Head, New Jersey, in 2013.
Shelden is a psychotherapist and addiction counselor in private practice, holding a Ph.D. from the New School for Social Research, and a New Jersey State License in Alcohol and Drug Counseling. Her educational journey began at Wellesley College.
She recently concluded her term on the Board of Planned Parenthood of Greater Northern, Central, and Southern New Jersey, and she is an esteemed member of the Ambassador's Circle of Family Connections, where she served as Board President.
Shelden's advocacy for the Conservancy and her volunteer work promoting wellness and the common good perfectly align with the mission of Greater Newark Conservancy.
We extend our warmest congratulations and recognition to Shelden Pisani on this prestigious award!