Samuel Convissor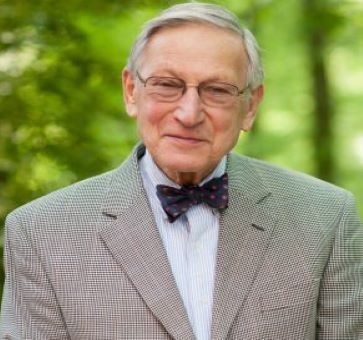 Sam Convissor is a born and committed Newarker. After finishing Peshine Avenue Grammar School, Sam attended Central High School where he played on the basketball team that won the NJ State championship, the first Newark school to win the Group Four tournament. In his senior year he was named to the All City basketball team in the Newark Evening News. After working a year at the Ronson lighter factory, Sam earned a four year basketball scholarship to Fairleigh Dickinson University where he served as team captain. He volunteered for a special Officers Training program in the US Marine Corps and following graduation and 18 months of training he was commissioned a Second Lt in the USMC.  He served two years with the Marine Air Wing in Cherry Point, NC. Upon discharge as a First Lt., Sam entered Boston University for graduate work completing a graduate thesis on Municipal Public Relations.
In 1960, he joined the Greater Newark Development Council, a group of 18 of the major corporations in Newark committed to the physical and cultural redevelopment of the city. In 1962 he was invited to join the new Mayor as his Executive Assistant. He resigned from the Mayor's Office in April of 1963 to serve as a consultant to the Communications Department of the New York State Department of Education on a program involving community development programming.
In 1964, following a racial disturbance in Rochester, the Federal government under President Johnson created a task force to work in selected cities that experienced racial difficulties. Sam worked in Rochester for 9 months and returned to Newark with the business group. In August of 1966 he joined the RCA Corporation as Director of Community Relations. He retired from RCA as Vice President of Corporate Affairs before joining the Mutual Benefit Life Company as VP Government Affairs.
An active member in several organizations in the area Sam served 40 years on the Board of Children's Aid Society in NYC. He joined the Board of the Newark Conservancy in 2006.  Where he has been an active member on several committees. He has hosted many events at his home and backyard and is not afraid to get his hands dirty in many of our community gardens. Sam is a graduate of the Rutgers University Master Gardener Program.   
Sam is a Widower. He and his late wife Carole have three children and seven grandchildren. Sam lives in South Orange.
.