Amber Randolph, Treasurer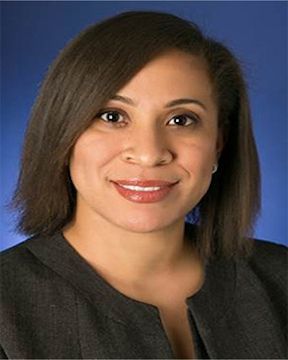 As Senior Vice Chancellor for Administration and Economic Development and Chief Financial Officer, Amber Randolph serves as a leader and change agent for financial management and planning for Rutgers University-Newark, working collaboratively to develop and implement best practices and cultivating strong professionals throughout the organization, the City of Newark, and the surrounding community. She partners with the Chancellor on administrative leadership matters in addition to coordinating the activities of campus planning and facilities, real estate, information technology, EMS, university parking services, and business and budgetary matters. She also aligns these activities with University goals and objectives as defined by Rutgers' Executive Vice President for Finance and Administration (EVPFA).  
Prior to coming to Rutgers-Newark, Amber served as a Vice President in Deutsche Bank's Community Development Finance Group where she helped originate and manage a $600+ million community development investment and social impact investment portfolio in pursuit of the bank's goals under the Community Reinvestment Act and corporate social responsibility more generally. Prior to joining the bank, Amber originated creative capital solutions for federally qualified health centers at the Primary Care Development Corporation. Earlier in her career, she managed operations at the Low Income Investment Fund - Southern California Office in support of affordable housing, educational facilities, and other community development projects and worked for a community-based real estate developer of supportive housing for homeless individuals and families. Amber is a proud product of the State of California's UC system, having earned a B.A. in Politics from the University of California, Santa Cruz (UCSC) and attended the Urban Planning graduate program at the University of California, Los Angeles (UCLA).