One-Time Donation
During the current COVID-19 crisis, we have had to put some of our on-site programs temporarily on hold. However, we continue to offer a number of programs and activities at our farm, as well as, virtually.
As the host site of the COVID-19 Emergency Food Distribution Effort we have delivered 733,000 pounds of food to Newark seniors and families. In partnership with organizations such as CareSparc Consulting and Table to Table, volunteers help pack bags full of veggies, fruits, herbs, and other healthy foods which go directly to 1500 seniors and 500 families in Newark each week.
Our educators are sharing helpful, fun, and informative videos and lessons plans as resources for parents and educators.
Our farmers continue to work at the Hawthorne Avenue Farm and are busy planting seeds to ensure a bountiful and healthy harvest that we can share with our local community.
We have donated hundreds of seeds and seedlings to community organizations and gardeners throughout Newark.
Your donation will help us to continue operations during COVID-19 and beyond!
Fill out the following form to make a One-Time Donation to Greater Newark Conservancy. Honor & Memorial Gifts and Monthly Donations are also available.
Your donation will go even further with a matching gift from your company!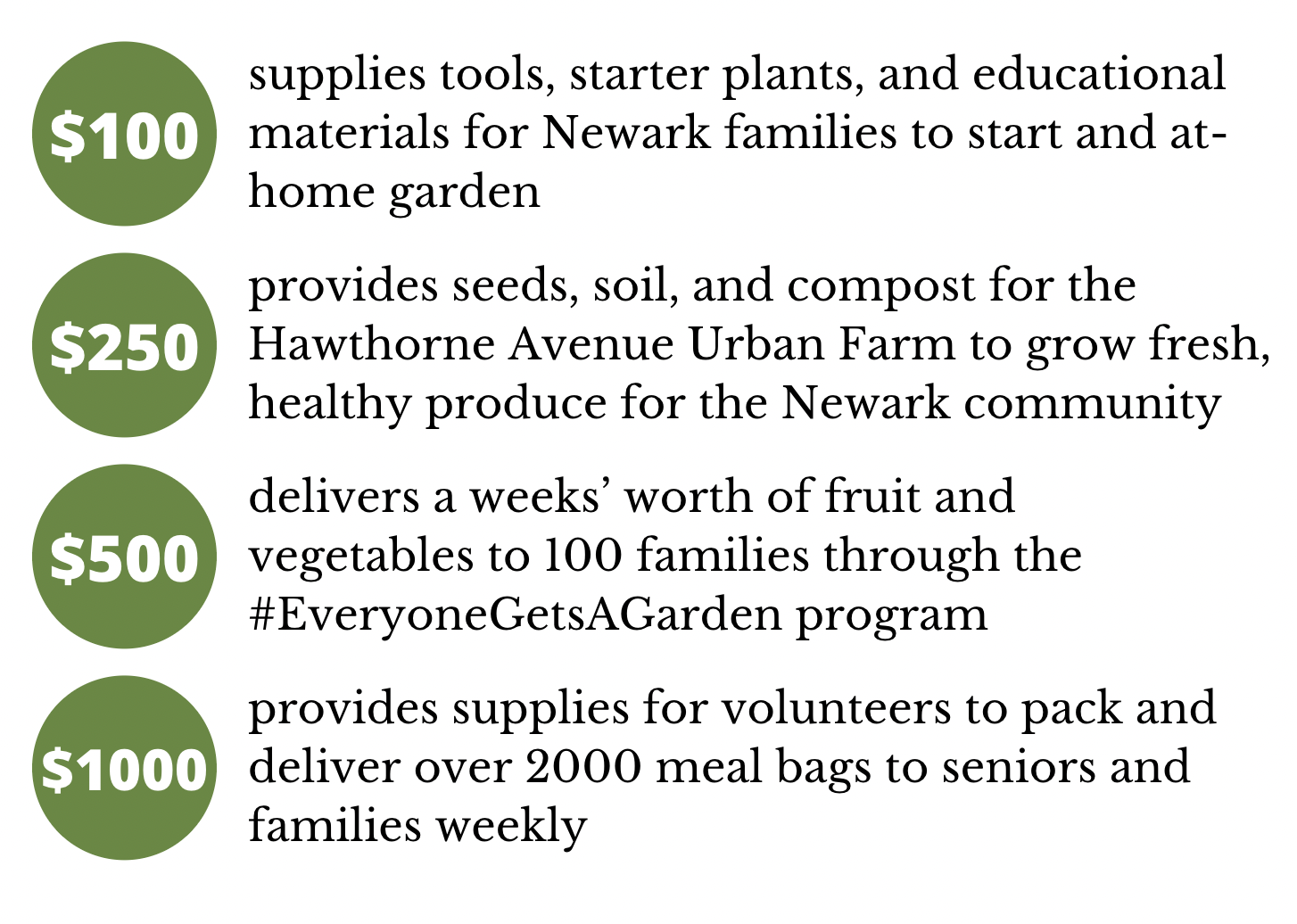 ---