Leonard Spinelli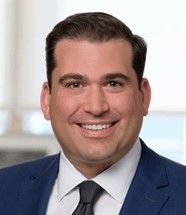 Leonard S. Spinelli, firm Counsel at Genova Burns, specializes in Bankruptcy, Reorganization & Creditors' Rights, Labor Law and Employment Law & Litigation law.
Mr. Spinelli has diverse experience representing businesses in a variety of complex commercial litigation, creditor's rights, reorganization and bankruptcy, government and regulatory affairs, and employment law and litigation.
Mr. Spinelli began his career at a national bankruptcy firm representing individuals and small business owners in bankruptcy. Later, Mr. Spinelli specialized in representing creditor's rights in litigation and bankruptcy for a national law firm. At that time, his practice expanded to regulatory affairs and investigations, where he aided large financial institutions responding to direct inquiries from regulators, or providing consultative services to institutions responding to industry trends.
As a litigator, Mr. Spinelli has appeared in State and Federal courts in New York and New Jersey. As a former New Jersey Deputy Attorney General, Mr. Spinelli represented the State and its departments and agencies in complex single- and multi-plaintiff employment matters and counseling state agencies in all aspects of employment litigation. Mr. Spinelli has extensive experience in complex electronic discovery and data collection, and previously served as a civilian contractor to the United States military where he oversaw the largest electronic discovery collection and review in U.S. Army history.

Mr. Spinelli received his Juris Doctor from Brooklyn Law School and his Bachelor of Arts from New York University. In law school, Mr. Spinelli was awarded the Philip K. Yonge Memorial Prize for excellence in commercial law.
Mr. Spinelli's academic pursuits also focused heavily on international law and business transactions, having studied international law at the University of Bologna, Italy.