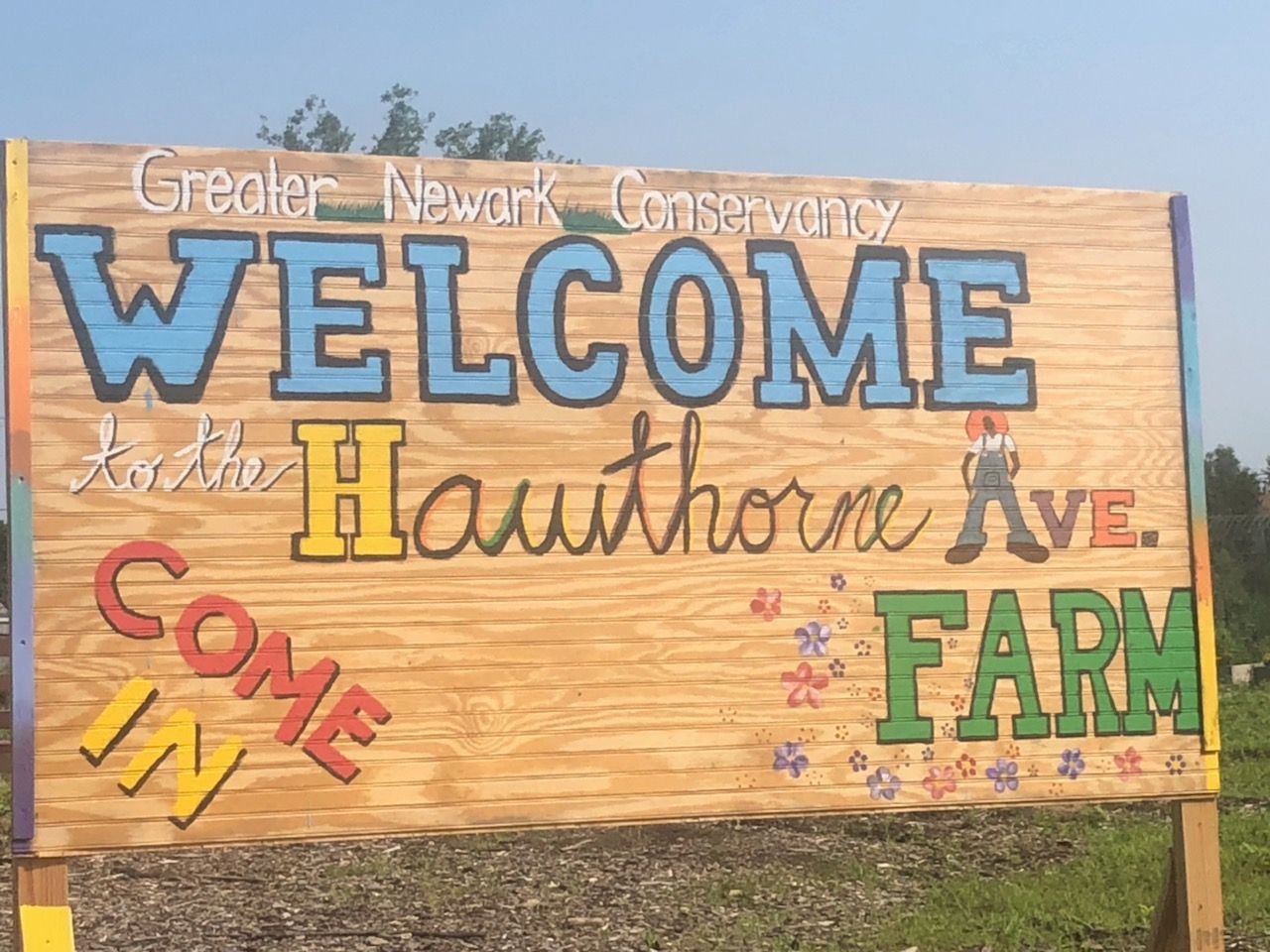 Early August, we welcomed Brian Donohue of News12 New Jersey's Brian's Positively New Jersey segment to our Hawthorne Avenue Farm. While here, he spoke with Plot-It-Fresh community gardeners to learn more about the culture of urban gardening in Newark.
Hawthorne Avenue Farm is a three-acre urban farm located in the city's South Ward and is home to 250 community beds, a bountiful orchard, and traditional farm rows. Produce is grown and cultivated with the help of volunteers and Newark youth under the expertise of Conservancy staff. The farm's sustainably grown produce is sold through the Newark Youth Leadership Project-operated Youth Farm Stands around the city. Additional produce is donated to local soup kitchens.
Greater Newark Conservancy has been leasing the lot from the City of Newark since 2012. Prior to the development of the Hawthorne Avenue Farm, the property was a vast grass-covered field that formerly contained rows of houses. The lot now contains an expansive cultivated area, community garden beds, and a Living Laboratory outdoor teaching garden for the adjacent Hawthorne Avenue School.  
This year, our staff have been working to install irrigation lines that make watering crops easier than hose-watering. Since irrigation lines are semi-permanent fixtures, our volunteers no longer have to wind through each row with a single hose—watering plants is now as simple as hooking up the line and turning on the water.
Visit Hawthorne Avenue Farm during our Open Volunteer Days on the third Saturday of the month, April through October, or contact Michele Robinson to set up a group volunteer project.