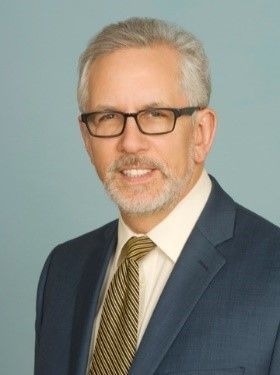 We recently shared the news that after 22 years at Greater Newark Conservancy, Executive Director, Robin Dougherty will be stepping down to pursue other interests and spend more time with her family. Under Robin's leadership the Conservancy bloomed and grew. 

Today, we are excited to welcome Ian Benjamin as Greater Newark Conservancy's Interim Executive Director. Ian will ensure the Conservancy's mission, values, and goals continue to be met as we plan for the transition to a new Executive Director to lead the Conservancy.  During this period the Conservancy will continue to serve the Newark community with programs addressing food insecurity, urban farming, health, and education. Programs including Second Saturday, Plot It Fresh, and volunteer opportunities will continue at the Conservancy's Urban Environmental Center, the Hawthorne Avenue Farm, and at school gardens.
Ian has served the nonprofit community for more than 35 years, most recently as Interim Executive Director at Volunteers of Legal Service (VOLS) and Riverdale Neighborhood House. After a career as a CPA, Ian retired in 2019 as a partner at RSM, where he led the northeast nonprofit audit, tax, and consulting practice. Ian has served for many years in leadership roles on nonprofit boards.  Ian serves as board chair at Nonprofit New York, and his other board roles have included Court Appointed Special Advocates (CASA), Governance Matters and Stephen Wise Free Synagogue. 
The staff and Board of Directors of Greater Newark Conservancy welcome and look forward to working with Ian, who can be reached at ibenjamin@citybloom.org.