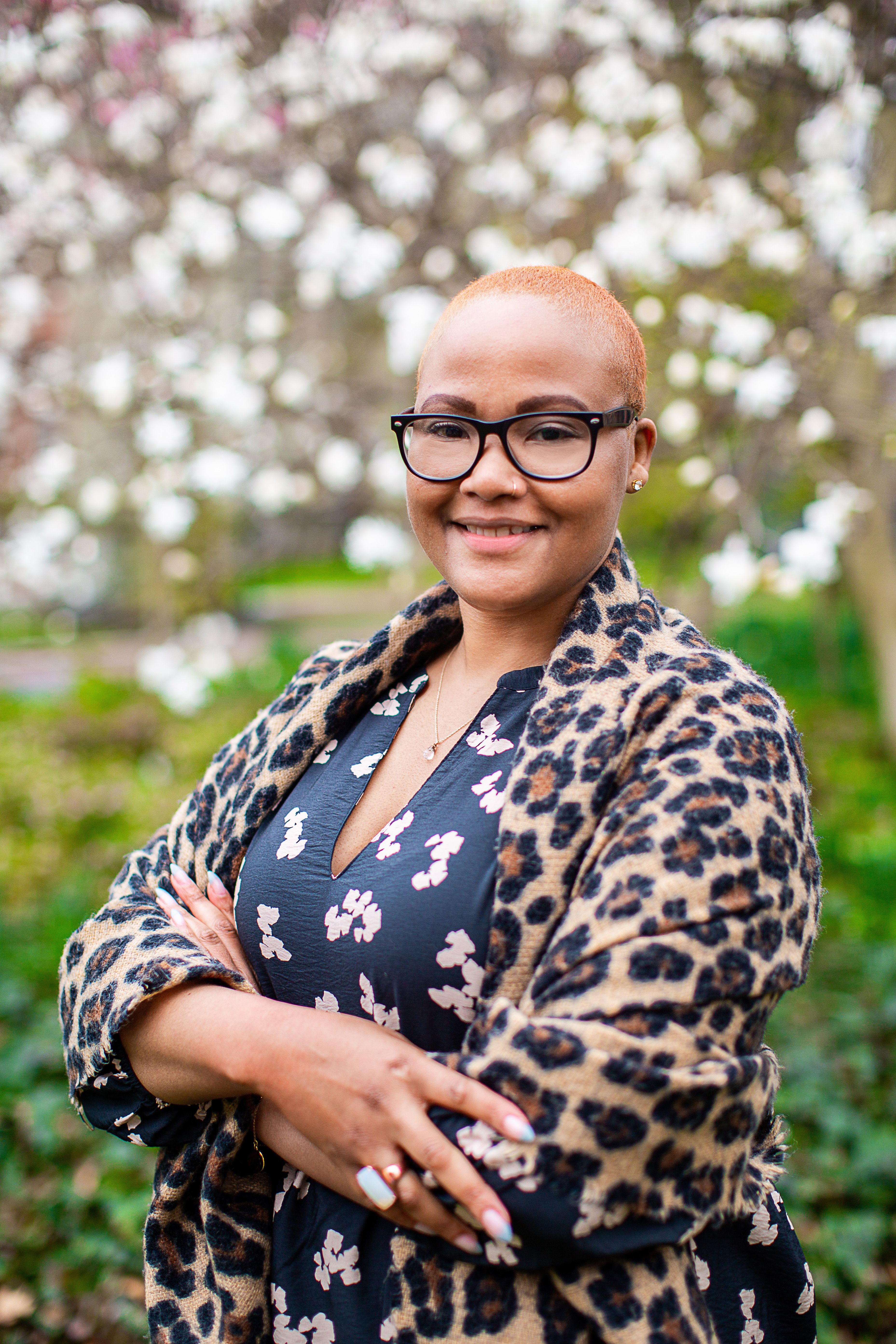 The Board of Directors of the Greater Newark Conservancy is pleased to announce that after an extensive search, it has unanimously approved the appointment of Natasha S. Dyer as its new Executive Director, effective June 6, 2022. A fourth generation Newarker, Dyer has a deep-seated commitment to the health and development of her hometown as demonstrated in over 15 years of service in Newark's nonprofit and philanthropic sector. Her dedication to our mission and long-standing relationship with community stakeholders including representatives of the City of Newark, the Newark Board of Education, funders, and civic leaders, will be invaluable as she leads the Conservancy into its 35th year and beyond.
"I'm excited to amplify the Conservancy's impact and to support the growth of healthier more sustainable communities in Newark and beyond," said Dyer. "Working with community members and nurturing collaborations will be key to position Newark as a national model for urban agriculture and environmental justice."
As Deputy Director of the Newark Trust for Education, where she has served for the past 10 years, Dyer has acquired progressive leadership experience in all facets of nonprofit management. As a key member of the Trust's leadership team and critical thought partner to the Executive Director, Dyer has ushered the organization through pivotal periods of transition by guiding its growth and development in areas of operations, strategic partnerships, and external relations. She has also supported the Trust's efforts to leverage cross-sector collaboration and community voice to advance social determinants of health.
"Despite my sadness over her departure, I cannot help but smile, be happy for her, and be proud of her accomplishments. Her dedication to serving the Trust, her diligence while serving, and her thoroughness in developing have been exceptional," shared Ronald Chaluisán, Executive Director of Newark Trust for Education. "I have no doubt that her resourcefulness will be an invaluable asset to the Conservancy."
Prior to joining the Trust, Dyer was a staff member in the New Jersey Performing Arts Center's Arts Education department and is presently a part-time teaching fellow with the University of Pennsylvania's Center for Social Impact Strategy. Dyer holds a BA in sociology from Rutgers University Newark and a Master of Public Administration in Nonprofit Management from Rutgers Newark School of Public Affairs and Administration. She has also served as consultant and volunteer board member for several cultural causes and Newark area nonprofits including Newark Arts and the Gem Project.
The leadership of Greater Newark Conservancy is excited to welcome Natasha as it builds on the important work of the last 35 years. Karen Wexler, co-chair of the Conservancy's Board noted that "Natasha brings a unique combination of leadership, expertise, and deep Newark roots to the Conservancy. As our next Executive Director, she will play a critical role in deepening our local engagement and broadening our impact. We are thrilled she will be leading us into our next chapter."
Dyer will begin her tenure as Greater Newark Conservancy's executive director on June 6, just prior to our Emerald Anniversary Celebration and Gala on June 7.