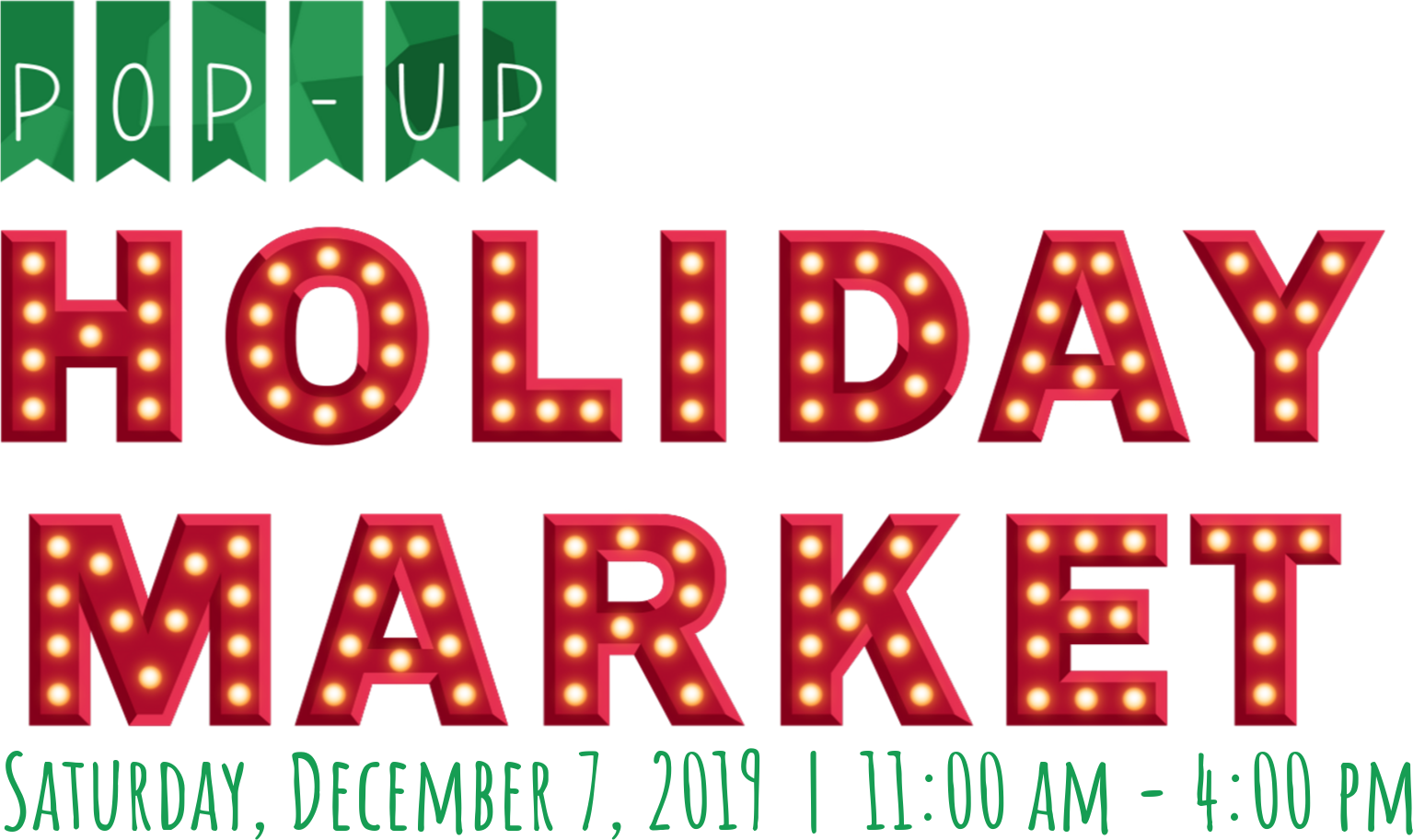 Pop-Up Holiday Market Vendor Application
Thank you for your interest in vending at our Pop-Up Holiday Market on Saturday, December 7th, from 11am-4pm.
We are looking for a variety of vendors. Submit  your application by October 21, 2019. If accepted, there will be a $25 vending fee and we will notify you via email by October 30, 2019. We will provide one table and up to two chairs for the event.