Newark Youth Leadership Project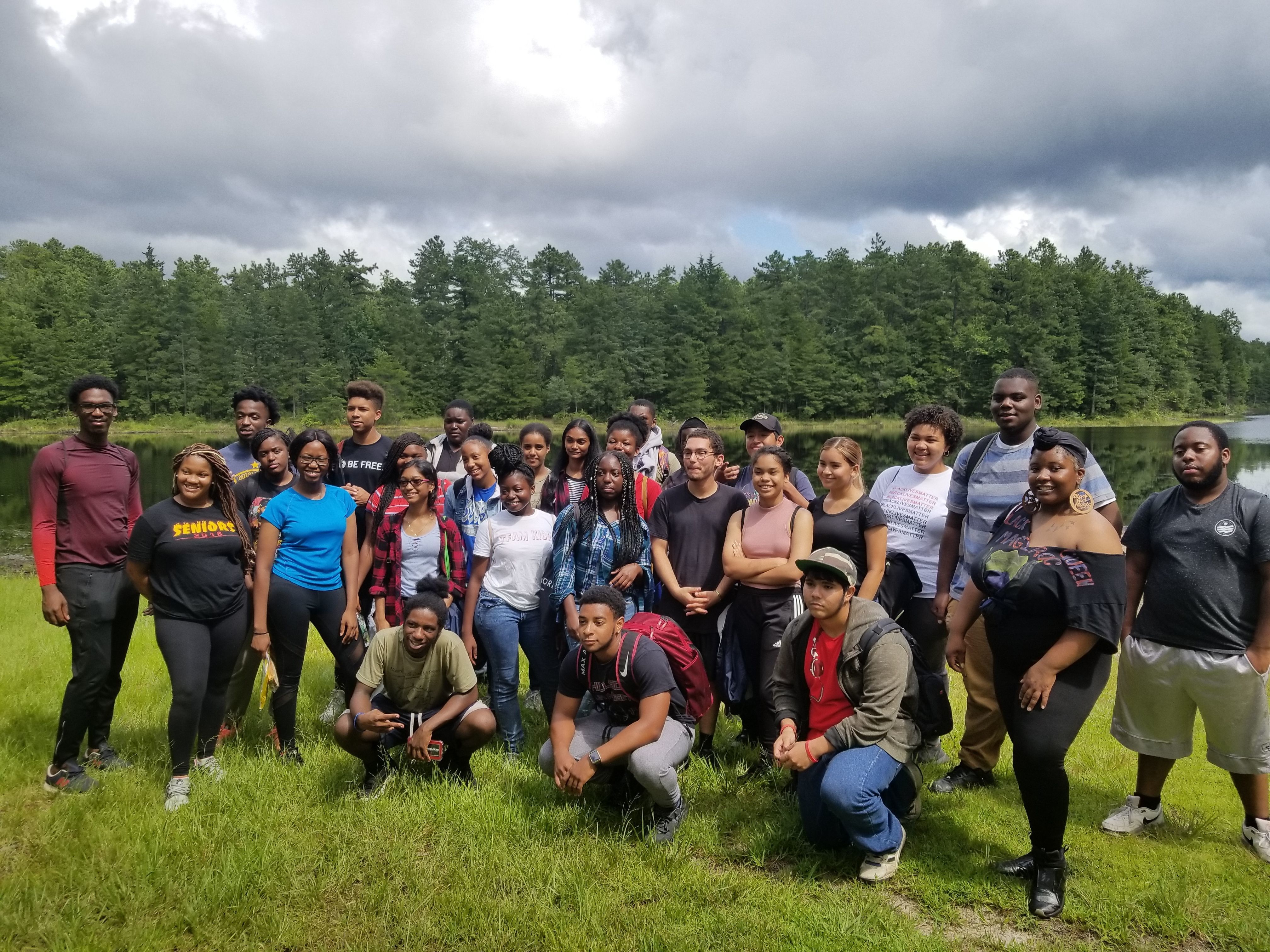 For 21 years, Robin's signature program, the Newark Youth Leadership Project (NYLP), has seen hundreds of youth participants graduate and thrive. She founded the program in 1999 to help cultivate the future of Newark—its high school and college students.
NYLP introduced more than 1,000 area youth to their first jobs, career exploration, and opportunities to continue on to college. Under Robin's leadership, these young people experienced a caring, nurturing environment. This year-round training program provides exposure to outdoor and horticultural activities as well as mentorship to develop their interpersonal, leadership, and communication skills. We empower and enrich our interns' lives by preparing them for college, by improving their technical skills, and exposing them to the natural environment.
During the 6-week summer program, interns are given the opportunity to work in one of several departments. Our Youth Farm Stand, Environmental Education, Horticulture, and Urban Farming departments each give the interns unique training and hands-on environmental education.
Educators, mentors, and interns have been inspired and encouraged by what they have achieved within the program. Our education enrichment days are especially beneficial for the students. During the summer program, speakers and professionals give weekly workshops on topics such as financial literacy, nutrition, and public speaking. The students are amazed by what they learn and incorporate the lessons into their daily lives. Once the summer ends, the connection to our interns continues as we hire a number of interns to continue working with us throughout the school year.
And our commitment to youth doesn't end at high school. College Mentors, many who have already participated in NYLP, work with the interns during the summer. Mentors enhance their skills by becoming leaders and role models for the high school students and many have continued their relationships with the Conservancy, giving back to the program that helped them succeed.
You can read testimonials from past NYLP interns on this page and scroll through our gallery here!